Welcome to Ideas for Gardens
This site is intended as a focal point for that special species, Plant Lovers.
Looking for a special Christmas Present, Retirement present or Birthday present for your gardening friend? How about a copy of Ideas Genie - Software for Plant Lovers and Plant collectors.
Click here to check out our products
New - Top Plants for Your Region. Click here
Photo of the Week: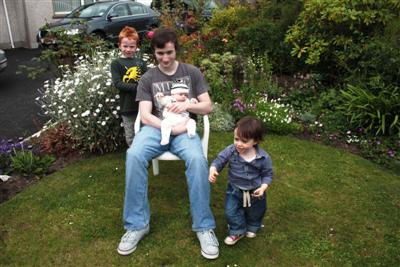 My grandchildren on a special family get-together for Jordans 19th birthday party.
The birthday boy Jordan is seated with young Daire, James to the rear and we just about managed to get Odhran in the frame before he dashed off.
In the background, some plants which performed very well this year, even though we had very little sunshine.

Click here for Photo of the week archives.